The bags are the DNA of the brand. They are available in four sizes, from the mini bag to the letter carrier size. They are also available in all materials: leather, canvas, or colored fabrics. All bags are equipped with snap hooks that allow the addition of interior separation, or even "bag in the bag", for a multiple and flexible use. C-OUI also offers tote bags, baguette bags, shoulder bags, handbags and clutch bags. Adapted to various circumstances, to specific functions but also to fashions or to our desires. Several carries are often proposed, either by adding a shoulder strap, in case of hand carry, for example.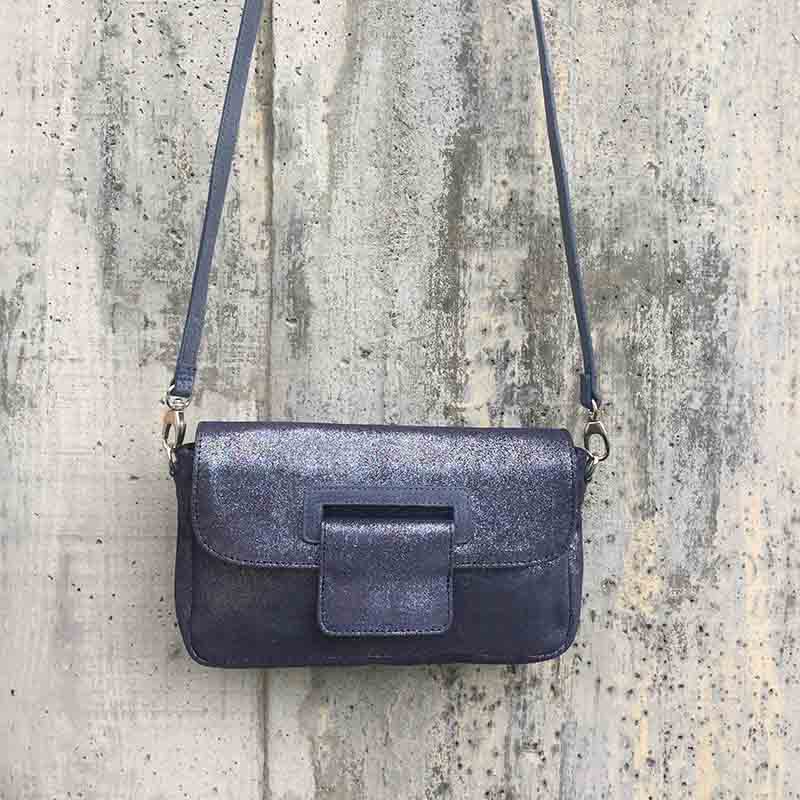 The clutch bags are available in all materials and colors. Clever and practical, the pouch that is worn on the shoulder can also be used as a bag divider. It fits perfectly into the M size bag, you can add one or more pockets to make very useful separations if you like storage inside your bag.
Its removable and adjustable shoulder strap makes it an extra bag that allows you to take your strict necessities with you, during a lunch or an outing.
Finally, its removable shoulder strap can also be modified and replaced by a chain strap, for a more dressed up wear.
A collection of iridescent leather belts completes the range to allow you to match your accessories to your outfit. Their size is adjustable, and can fit everyone, from 80 cm to 105 cm.
Small leather goods, matching the bags, complete the ranges, it includes wallets; bowl or zipped, as well as flat pockets or make-up pockets, to facilitate the storage of its bag and the transfer from one bag to another.
The EMPREINTE line, offers small leather goods, very functional, well arranged, such as companions, wallets or checkbook holders. The formats can be classic, or vintage revisited according to today's needs.
A line of small leather items, fun and upcycled has been created to benefit our customers, small leather accessories; keychain, wallet, bracelets ... attractive prices, and quality materials. While fighting against the waste of materials.
Because the scarf is also the essential accessory of any traveler, a line of scarves, fleshes out the collection of bags.
Their patterns are reworked from the travel memories of the designer. Thus the print "Japan", corresponds to a Chinese shadow of cherry trees in Tokyo, the pattern "fern" is inspired by forests of giant ferns in Bolivia ...
The materials are natural, mainly fine wool, but also linen, and silk-cotton blends.